This is your time to complete this step-by-step course releasing your emotional blocks.
Fill your life with connection, love, and happiness.
There was a time when your emotional block(s) served you.
Can you identify a time in your life when a traumatic event or toxic person caused you to build a protective barrier around yourself?
The protective walls once erected served you and kept you emotionally safe.
Now that the threatening situation or person has passed, the barriers remain, creating unforeseen complications and emotional blocks in your life today.
In this course, you will honor the emotional block(s) you previously created so you can dismantle them. This allows you to discover a richer, more fulfilled life now and moving forward.
Hello, I am Todd Hart
More than 15 years ago I was divorced, hated my job, and was devoid of all feelings. I wondered if something was wrong with me. I had built a wall around myself and let nothing in.
I was fortunate to cross paths with a yogi master. In our first session, he used an unfamiliar technique. He opened up something in me and I then felt everything.
During our second session, I told him I cried more that past week then my entire life. He smiled, gave me a hug, and said, "Welcome to the human race."
Just like that, everything changed for me.
I went on to create a life filled with meaning, connection, and deep friendships. I built a million dollar business and walked away from an almost 20 year corporate career.
The blocks can be released and the patterns interrupted. I created this course for you.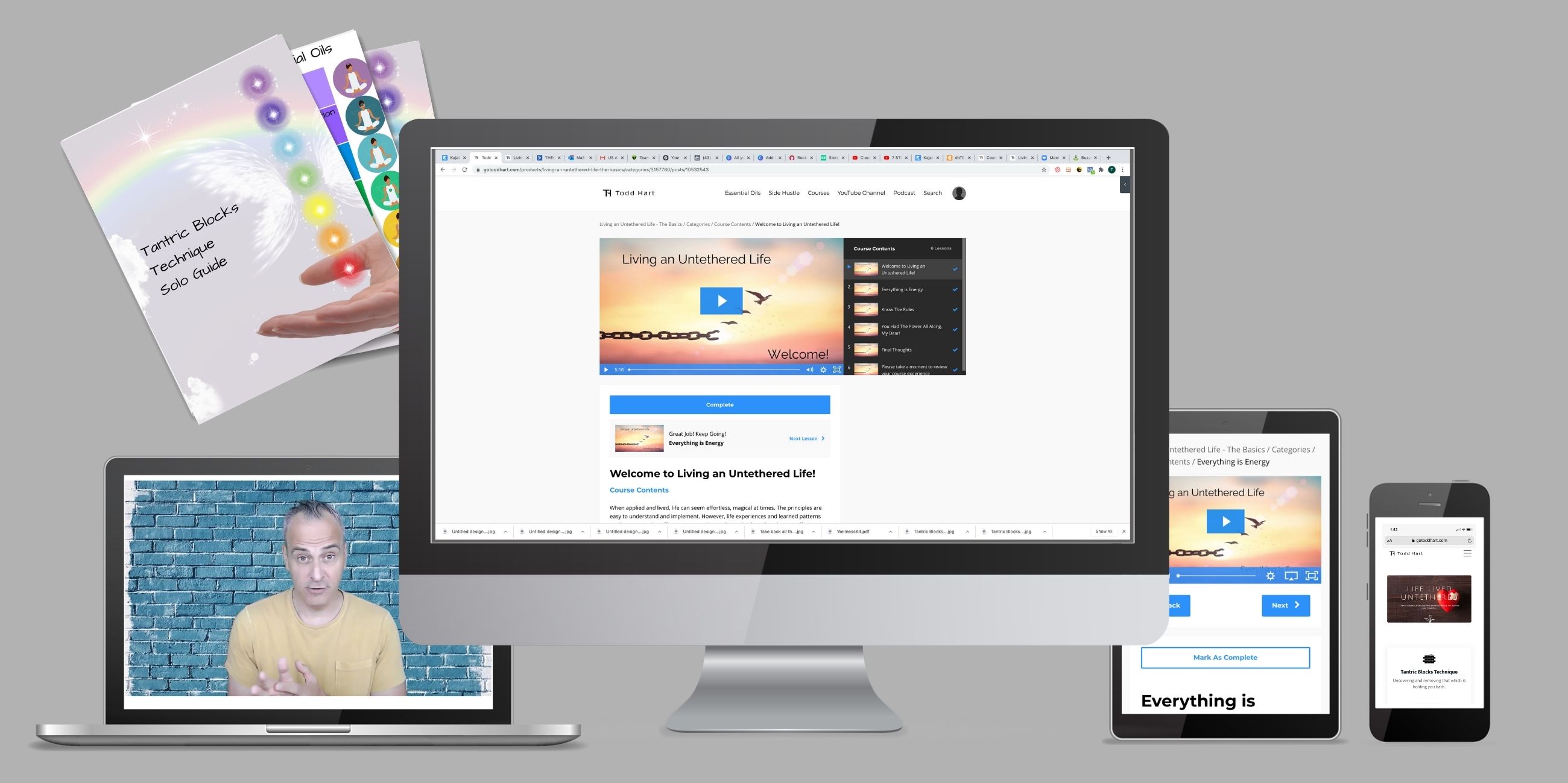 Now everyone can benefit from the releasing of their emotional blocks.
I have compiled all of the knowledge from my yogi master teacher and made it available to you, in a simple to learn course. I call it, 'The Tantric Blocks Technique'.
This course is a precursor to a mindfulness practice and thus requires no previous experience. It will help you get in touch with your thoughts, emotions, and body. Laying the foundation for living mindfully. It is the perfect first step to a more grounded you.
What people have said about working with me:


Father 1st...then husband, creator, digital marketer, podcaster, online business coach, golfer, curious. www.tompolifka.com
Yoga Teacher, Trainer and Life Coach. www.angelawagner.com
Get Started In Three Easy Steps
1 - Purchase the course
2 - Learn and implement the Tantric Blocks Technique
3 - Go from detached to connected
Full video instructions. Quickly learn how to identify and release emotional blocks using this touch technique.
Guides for both the solo and partner technique. Partner technique doubles as an intimacy tool.
Bonus daily chakra meditation. Essential oil recommendations for each chakra. This daily practice is designed to keep you free, clear, and in touch with your body. Laying the foundation for a lifelong mindfulness practice.
Go from DETACHED to CONNECTED by uncovering and releasing what is no longer serving you.